Gary Kyle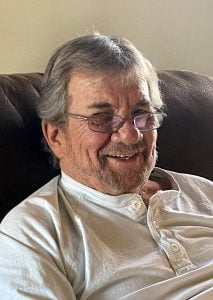 A celebration of life service for Gary Kyle, 72, West Plains, Missouri, will be held at 2:00 p.m., Sunday, July 24, 2022, at Ozark Café.
Gary Kyle, born March 12, 1950, in Pittsburg Kansas, died on Sunday, July, 10, 2022, at Barnes-Jewish Hospital after complications from a quickly moving cancer. 
Gary grew up in the prairie of southeast Kansas.  In Parsons, Kansas, he completed his secondary education.  He went on to study psychology at Kansas State College of Pittsburg, ultimately graduating with a master's degree.
Gary's parents, Robert and Mary Jean Kyle, purchased him an airline ticket to travel to Portland, Oregon for a mental health convention.  There, he met the director of an Illinois state facility for the mentally handicapped and was hired to be the Clinical Psychologist.  He was at the forefront of "community integration."  That is, transitioning individuals with mental illness from state institutions to community living.  He then started a non-profit organization doing just that.  His guiding principle was "treat your patients with respect and dignity."
Gary's hobbies included a wide of variety of things from flying airplanes to restoring cars to fishing and water sports.  He was a private pilot and owned an antique Piper Vagabond.  When Gary's father passed away, Gary inherited his 1965 Chevy truck.  It was rusted out and painted orange.  Gary spent years restoring the truck to its original condition with the final touch being a light blue finish.  Gary owned several boats, including a catamaran and multiple canoes. 
Gary enjoyed life.  His sense of humor was well liked.  Under the cover of darkness, with a megaphone in hand, he once turned his airplane's engine off and announced that the aliens have arrived while gliding over a small village.
A gregarious man with an infectious laugh.  His silence now is deafening.
Gary's wife, children, and grandchildren were most important in his life.  They enjoyed many fun times and endless memories.  His wife, Tracy, was his soul mate, his best friend, lover, and confidante.  Gary will be much missed by his large and, still expanding, family: Tracy Kyle (Reed), his wife, and his adoring children, Cole Kyle, with many loving thoughts and prayers from his mother, Barbara Kyle (Moses), and Michaell Allision, Brook Allison, and Mason Allison, as well as five brothers, a sister, and twelve grandchildren.