Joel Marius Miller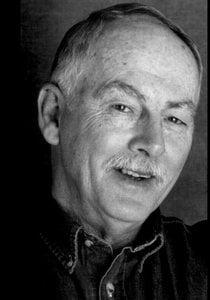 Joel Marius Miller, 78, West Plains, Missouri, passed away at 7:34 a.m., Thursday, March 4, 2021, at his son's home in Lowell, Arkansas.
He was born May 21, 1942, at San Diego, California, to James Malcolm Miller and Doris R. Lockhart.  On August 2, 1974, he was married at LaMirada, California, to Ginger Cromer.  Mr. Miller was a veteran, having served proudly in the United States Marines with the 1st Force Recon in Vietnam.  Joel worked in construction and carpentry; he enjoyed his work and took great pride in his craft.  He was a loving and devoted husband, father and grandfather.  He enjoyed hunting, being outdoors and was an avid swimmer.  Joel loved sharing his love of the water with his grandchildren.  He was a gifted artist and spent a great deal of time drawing people and characters.  Joel and his family attended Township Line Church for many years and had also attended South Fork Church.  He was a very godly man and was faithful in reading the Bible and his devotionals every morning.
He is survived by his wife, Ginger Miller; two children, J. P. Miller and wife, Tamarah and Jill Donica; four grandchildren, Uriah Miller, Naomi Miller, Andrew Donica and Aaron Donica; four brothers-in-law, Roger Cromer and wife, Linda, Steve Cromer and wife, Patty, Jay Cromer and wife, Doreen and Craig Cromer and wife, Sherri; and many nieces and nephews.
His parents, father-in-law and mother-in-law, Jr. and Lil Cromer, one brother, Jon Miller and one sister, Barbara Miller, preceded her in death.
Mr. Miller will lie in state from 5:00 until 9:00 p.m., Saturday, at Robertson-Drago Funeral Home.  A private family graveside service and burial will be held at the Evergreen Cemetery.  Memorial contributions may be made to Evergreen Cemetery and may be left at or mailed to Robertson-Drago Funeral Home, 211 West Main, West Plains, MO  65775.