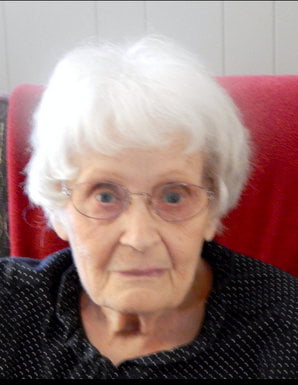 Funeral services for Agnes Dreatha Keith, 96, Chattanooga, Tennessee, will be held at 1:00 p.m., Wednesday, December 31, 2014, in the Rose Chapel at Robertson-Drago Funeral Home.
Mrs. Keith died Thursday, December 25, 2014, at Life Care Center, College Dale, Tennessee.
She was born July 12, 1918, at Hardwood, Oklahoma, to Henry Clay Hutchins and Annie Belle Coffee Hutchins. On March 6, 1939, she was married at West Plains, Missouri, to Clarence Newton Keith, who preceded her in death June 20, 2005. Mrs. Keith was a homemaker, farmer and had worked as a nurse's aid at Ozarks Medical Center.
She is survived by two children, Beverly Ericson, husband, Steve, Chattanooga, Tennessee and Lynn Keith, wife, Brenda, Arlington, Texas; two grandchildren, Kara Smith, husband, Michael and Heather Ericson, all of Chattanooga, Tennessee; two great-grandchildren, Kajsa and Jansen Smith; and several nieces and nephews.
Her parents, husband and all of her siblings, precede her in death.
Visitation will be held from 6:00 until 8:00 p.m., Tuesday at Robertson-Drago Funeral Home. Burial will be in the Howell Valley Cemetery. Memorial contributions may be made to any charity of choice, and may be left at Robertson-Drago Funeral Home.