Andrea Lee Eggert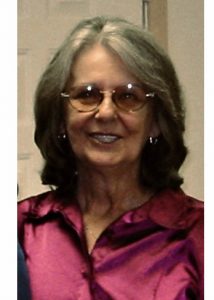 Born March 5, 1945, left this life on September 14, 2020 to be in Heaven with all family members who passed before her.
Andrea was a loving wife, mother, grandmother and great-grandmother; she lived her life with and for her family and friends.
She and her husband were married in September, 1966 and had a great life together (55 years) and really enjoy their two children, five grandchildren and three great-grandchildren through their life together.
We lost our beloved Andrea, but Heaven gained a sweet-kind-loving spirit.  Till we meet again, your loving family and friends. 
Arranagements under the direction of Robertson-Drago Funeral Home.  In lieu of flowers, cards may be mailed to the family c/o Robertson-Drago Funeral Home, 211 West Main, West Plains, MO  65775.