Anthony Ray Fultz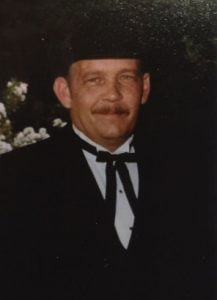 Funeral services for Anthony Ray Fultz, 63, West Plains, Missouri, will be held at 2:00 p.m., Friday, March 10, 2023, in the Rose Chapel of Robertson-Drago Funeral Home.  
Mr. Fultz passed away at 4:49 a.m., Saturday, March 4, 2023, at New Albany, Mississippi.
He was born July 22, 1959, at Batesville, Mississippi, to Marvin Ray Fultz and Barbra Alice Nail.  On January 16, 1998, he married Teresa Barks in West Plains, Missouri.  He loved spending time at home with his family and grandchildren every chance he could. 
He is survived by his wife, Teresa Fultz; four children, Amanda Fultz, Ronnie Fultz, Madison Fultz, and Joshua Johnson and wife, Katrina; seven grandchildren, D'Laynee, Landun, Logan, Raylan, Yuri, Estella, and Daxton; three brothers, Dean Joiner and wife, Margie, Curtas Lauderdale and wife, Evelyn, and Bubba Fultz and wife, Michelle; four sisters, Ryná Smith and husband, Mike, Windy Ramirez and husband, Juan, Bobbie Austin and husband, James, and Amanda Tharpe; his father-in-law and mother-in-law, Melvin and Mary Barks; two brothers-in-law, Melvin Barks Jr. and Roger Carter; one sister-in-law, Melinda O'Malley and husband, Mike; several nieces, nephews, great-nieces, and great-nephews; and a special brother by another mother, David Brown and wife, Tammy.
His parents, one brother, Bobby Fultz, and two brothers-in-law, Darrel Jenkins and Phillip Tharpe, preceded him in death.
Visitation will be from 6:00 p.m. to 8:00 p.m., Thursday, at Robertson-Drago Funeral Home.  Burial will be at Oak Lawn Cemetery.  Memorial contributions may be made to St. Jude Children's Research Hospital and may be left at or mailed to Robertson-Drago Funeral Home, 211 West Main, West Plains, MO  65775.