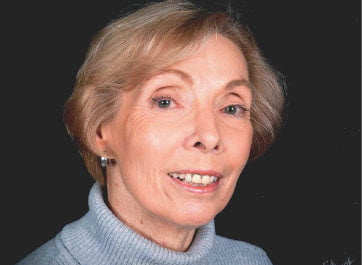 A Memorial Service for Barbara Ann Haeffner, 76, West Plains, Missouri, will be held at 1:00 p.m., Saturday, April 11, 2015, at Immanuel Lutheran Church, 1051 Preacher Roe Blvd., West Plains.
Mrs. Haeffner went to be with her Lord and Savior on March 19, 20 15, after battling ALS for several years.
She was born February 6, 1939, at St. Louis, Missouri, to Aubert H. Matheny and Harriett Golden Matheny. She married Bobby Haeffner in St. Louis, Missouri, on February 1, 1958 and to this union two children were born, Debbie Haeffner Culpepper and Mike Haeffner. She worked as a cosmetologist for over fifty years, was a master gardener and an active member of Immanuel Lutheran Church.
She leaves loving memories to be cherished by her husband, Bobby Haeffner, sister, Pat Matheney Davis, brother-in-law, Dave Davis, sister-in-law, LeeLee Matheny, brother-in-law, Russell Haeffner, daughter, Debbie Haeffner Culpepper, son, Mike Haeffner, son-in-law, Walt Culpepper, daughter-in-law, Cindi Haeffner, five grandchildren, six great-grandchildren and a host of nieces and nephews.
Her parents, one brother, Greg Matheny, sister-in-law, Sherry Haeffner and one grandson Andrew Brinkley, precede her in death.
In lieu of flowers, the family requests memorial contributions be made to ALS Association or Immanuel Lutheran Church, and may be left at Robertson-Drago Funeral Home. Arrangements under the direction of Robertson-Drago Funeral Home.