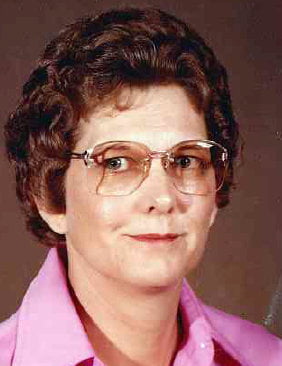 A Memorial Service for Barbara Sue Lamb, 75, West Plains, Missouri will be held at 11:00 a.m., Friday, January 2, 2015, at Bakersfield Full Gospel Church.
Mrs. Lamb died at 1:03 p.m., Tuesday, December 23, 2014, at Ozarks Medical Center.
She was born January 14, 1939, at Elijah, Missouri, to Lester Bowen and Patricia Wilson Bowen. On April 18, 1955, she was married at West Plains, Missouri, to Richard J. Lamb. Before her retirement, she was a cook and had worked at a children's home. Barbara was an excellent cook and seamstress. She enjoyed the outdoors, gardening and fishing, especially times when she out fished her husband. She was a good mother and will be missed. Mrs. Lamb was a member of the Church of Christ.
She is survived by her husband, Richard Lamb; five children, Ronnie Lamb, David Lamb, Rhondia Woodall, Sonny Lamb and Tammy Robeen; six grandchildren; seven great-grandchildren; one brother, Maury Bowen; three sisters, Ann Osborne, Sharon Teeters and Alice Neal; her half-sister, Phoebe; and half-brothers Loren and Rufus.
Her parents, one brother, Billy Bowen, one sister, Jackie Summers and one grandson, Luke Bohannon, precede her in death.