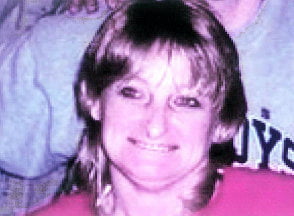 Belinda Sue Bryant Williams, 43, Caulfield, Missouri, died at 8:00 a.m., Saturday, July 12, 2014, at her home.
She was born March 30, 1971, to Bobby Bryant, Sr. and Barbara Vandre. On July 23, 1990, she was married to Dewayne Williams.
She is survived by two sons, Chase Williams and wife, Tressa and Skylar Williams; two grandchildren, Maecyn and Sawyer Williams, all of Caulfield, Missouri; three brothers, Bobby Bryant, Jr., and wife, Regina, West Plains, Missouri, Brad Bryant and wife, Melinda, San Antonio, Texas, Jimmy Haslett and wife, Jami, Lawson, Missouri; and one sister, Tiffany Weintraub, San Diego, California.
Her parents precede her in death.
Memorial contributions may be made to the family or charity of choice, and may be left at Robertson-Drago Funeral Home.