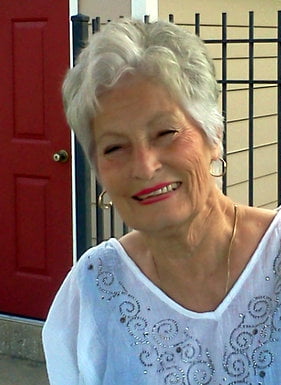 A private memorial service for Beverly June Campbell West, 74, West Plains, Missouri, will be held by her family.
Mrs. West died at 12:15 a.m., Monday, September 22, 2014, at NHC Healthcare.
She was born October 25, 1939, at Bemidji, Minnesota, to John "J.D." Yoakum and Clara Lou Stump Yoakum. On April 22, 2000, she was married at West Plains, Missouri, to Kenneth West, who preceded her in death on May 30, 2008. Mrs. West was an associate at Wal-Mart. She loved gardening and fishing and was known by her family for her beautiful smile and uplifting spirit. Mrs. West was of the Baptist faith.
She is survived by two children, Donnie Haynes, wife, Angee, West Plains, Missouri and Susie Thompson, husband, Jay, St. Louis, Missouri; five grandchildren, John Haynes, Michelle Joyner, Chloe Yates, Jonah Thompson and Noah Thompson; four great-grandchildren, Ava, Allyssa, Adilee and Avery; and one sister, Darlene Fetrow, Olathe, Kansas.
Her parents, husband, one brother, Don Yoakum, one sister, Joyce Warren and daughter-in-law, Connie Haynes, precede him in death.
Arrangements under the direction of Robertson-Drago Funeral Home.