Billy Gene Basinger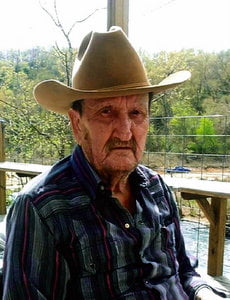 A celebration of life service for Billy Gene Basinger, 86, Springfield, Missouri, formerly of West Plains, will be held from 3:00 until 5:00 p.m., Sunday, March 21, 2021, at AmVets Post 98 Back Hall in West Plains.  All family and friends are invited.   
Mr. Basinger passed away at 8:26 p.m., Saturday, March 6, 2021, at Magnolia Square Nursing Center, Springfield, Missouri. 
He was born august 5, 1934, at Baldknob, Arkansas, to Orval Basinger and Ida Baxter.  Mr. Basinger was a veteran, having served with the United States Army during the Korean War from 1951 – 1953.  Bill was a charter member and lifetime member of AmVets Post 98 in West Plains.  He was an iron worker in Peoria, Illinois for several years and after moving to Missouri, he was a bartender for many years.  Bill enjoyed a good game of pool and shuffle board, fishing, blackberry picking, deer hunting, dirt road riding and having a cold one.  He was of the Christian faith.  He was widower of two wives, Catherin Martin Basinger, to their union they had three girls, Brenda, Pauline and Wanda; his next marriage was to Paulette Anderson Basinger and to their union they had three children, Tina, Billy and Michelle. 
He is survived by his children, Brenda Tackitt and husband, Keith, Pauline Basinger, Waunda Lamore, Tina Branscum, Billy Basinger, Jr., and wife, Linda and Michelle Knight and husband, Charles; his siblings, Mona Basinger and husband, Tod, Don Basinger, Jerry Basinger and wife, Donna, Jan Lamore and husband, Bill, Roger McCord and Ervin McCord and wife, Debbie; several grandchildren and great-grandchildren; and many special cousins and friends. 
His parents, wives, one brother, Charles Basinger, one sister, Sue Henry and special friend, Mary Ann Hanson, preceded him in death. 
Memorial contributions may be made to the Family or Alzheimer's Association and may be left at or mailed to Robertson-Drago Funeral Home, 211 West Main, West Plains, MO  65775.