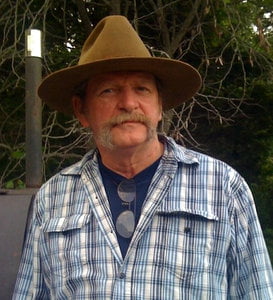 A celebration of life service for Billy (Bill) Wayne Pruiett, 68, West Plains, Missouri, will be held from 2:00 PM until 4:00 PM, Saturday, September 30, 2023, at Pottersville Baptist Church, 9815 County Road 7290, Pottersville, MO  65790.
 Mr.  Pruiett passed away September 19, 2023, at Ozarks Health Care.  
Bill was born July 16, 1955 to Charlie and Rachel (Harbin) Pruiett in Caruthersville, Missouri.  Bill retired from the City of West Plains Parks and Recreation Dept after 27 yrs of service.  He loved camping, fishing, and smoking meat with his family and friends. 
Bill is survived by his five children, Gwendolyn Wadkins and husband, Tim, Kearney, Missouri, Jason Pruiett, Jessica Bates and husband, Brian, belonging to Teresa Pruiett. Also Jaime Welker, and Amanda Frazier and husband, Jesse, belonging to Charlotte Bruesch, all of West Plains; seventeen grandchildren, Shelby and Austin Smith, Ryan Wadkins, Riley Wadkins, Marcus Pruiett, Hannah Pruiett, Ashley Ingram, Bailey and Steven Steele, Grace and Preston Eagleman, Brianna Bates, Briggs Gunter, Beau Bates, Jessica Welker, Jennifer Welker, Jorgiah Welker, Jacqueline Loomis, Nicholas Loomis, and Emilee Frazier; seven great-grandchildren, Maddie Rae, Oakley, Daniel, Lincoln, Stetson, Watson, and Eleanora; two brothers, Doug Pruiett, Carthage, Missouri and Marty Pruiett, West Plains; two sisters, Charlene Church and husband, Ed, North Glenn, Colorado and Mary Hicks and husband, Duaine, Pomona, Missouri; two sisters-in-law, Debbie Pruiett, West Plains and Michelle Pruiett, St. Clair, Missouri; and several nieces, nephews, and cousins; and Special friends, Peggy and Jerry Hopper, Granby, Missouri.
Bill was preceded in death by his parents, three brothers, Rickie, Freddie, and Joe Pruiett, infant brother Ernie Pruiett, two sisters, Judith Hill and Sandra McCracken, three sisters-in-law, Julia, Lulla, and Jan Pruiett and two brothers-in-law, Mike Bryan and Mike McCracken.  
Memorial contributions may be made to the family and may be left at or mailed to Robertson-Drago Funeral Home, 211 West Main, West Plains, MO  65775.