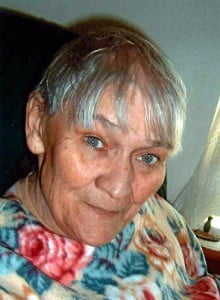 A memorial service will be held at a later date for Bonnie C. Hord, 67, West Plains, Missouri.
Mrs. Hord died at 5:45 a.m., Saturday, May 23, 2015, at NHC Healthcare, surrounded by her family after a long hard battle with cancer.
She was born September 6, 1947, at Middlesboro, Kentucky, to Andrew Cobb and Clara Jones Cobb Cheshier.  On August 7, 1967, she was married to Reggie Hord at Ashton, Illinois.  Bonnie had lived at Lamplight for the past fourteen years.  She loved being with her family and friends and had an unforgettable smile.  She will be missed by all who knew and loved her.
She is survived by four children, Stacey Matlock, McClure, Illinois, Darrell Hord, Fort Wayne, Indiana, Doug Hord, Fort Wayne, Indiana and Ryan Hord, West Plains, Missouri; eight grandchildren; ten great-grandchildren; her mother, Clara Cheshier, West Plains, Missouri; three sisters, Betty Beck, Pat Jens and Judy Minge; three brothers, Gary Cobb, William Cobb and Robert Cobb; and many nieces and nephews.
Her father, one infant daughter, Vicky Sue and one infant brother, Kenneth Cobb, precede her in death.
Memorial Contributions may be made to American Cancer Society or Activity Fund at NHC Healthcare and may be left at Robertson-Drago Funeral Home.