Carlton (Cottie) E. Holmberg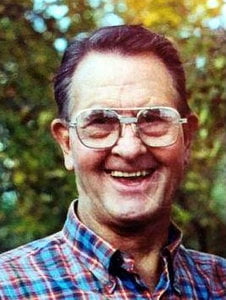 A memorial service for Carlton (Cottie) E. Holmberg, 90, West Plains, Missouri will be held at 11:00 a.m., Friday, August 20, 2021 at First United Methodist Church, 503 W. Main St., West Plains, Missouri.
Mr. Holmberg passed away at 7:43 a.m., on Tuesday, August 3, 2021, at St. Louis University Hospital after a brief illness.
Carlton was preceded in death by wife, Darlene; daughter, Sandra; son, Timothy; and brother, Richard.
He is survived by former wife Lois; son, Douglas (Kim); sister, Mary Lou Keifer; brother, Robert (Mary Ann); grandchildren; and close friend, Robert Stirewalt.
He was born on March 10, 1931 in Wausau, Nebraska to Clarence and Edith Holmberg. Carlton was, above all else, a devoted follower of Christ. Throughout his life he was committed to communicating God's love to his family, friends, and to each person God placed in his life. That commitment led to various ministries, including both youth ministry and the Gideon's. Beyond his faith, he was a consummate craftsman who took great pride as a welder throughout his working years. He was always prepared to entertain with his harmonica.
Memorial contributions may be made to Gideon Bible Society and may be left at or mailed to Robertson-Drago Funeral Home, 211 West Main, West Plains, MO  65775.