Carol Jean Whisenant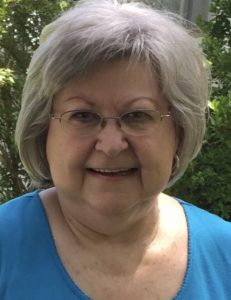 Graveside services for Carol Jean Whisenant, 76, West Plains, Missouri, will be held at 3:00 p.m., Sunday, March 13, 2022, at Sweeton Pond Cemetery, under the direction of Robertson-Drago Funeral Home.
Carol, affectionately known as Momma Whisenant, fell asleep in the Lord and entered into the splendor of His Saints on March 6, 2022 surrounded by her family and a great cloud of love.
She was born the 10th child of Clifford and Pearl Woolf on December 7, 1945 in Dora, Missouri.  Carol was a graduate of Dora High School and was a professional stylist by training. She graduated from cosmetology school in St. Louis and earned her cosmetology license in the summer of 1972. Carol was proud to work in the beauty industry and loved interacting with her customers in the shop and throughout the community. This summer would have made 50 years that she maintained her professional license.  Momma Whisenant loved her children more than anything on earth. The love, sacrifice, and care she had for them defined her life and gave purpose to it.  Second only to her children was Momma Whisenant's love for cooking. She was well-known for feeding family and friends both near and far. She was never shy to turn on a cooking show, and she was a master at creating home-cooked meals and sharing them with great love. Some of her favorite traditions included making her children's favorite dessert for their birthday, making her hand pulled peanut brittle at Christmas time, and making crispy chocolate chip cookies.  Throughout her life Momma Whisenant was incredibly skillful and creative. She possessed a natural ability to learn and master new skills. From detailed crochet and macramé, to clothes making, furniture restoration, upholstery, gardening, interior painting, and even rock painting and portrait drawing; Momma Whisenant was gifted with immense talent and a knack for expressing her gift of creativity.  Momma Whisenant lived a Christian life and knew the love, grace, and forgiveness of Jesus. She was a true believer in the power of prayer. The prayers of a mother are powerful and effective and her children and their wellbeing are a testament to this.  She had a special love for Second Baptist Church in West Plains and also shared a deep love for Pastor Salem and the Christian Worship Hour. If you had the privilege of getting to know her, you would know that she also had a tender heart for those suffering around the world. One of the issues she felt strongly about and was compelled to support was well creation in water deprived areas of Africa. It pained her greatly to see the struggle that so many go through just to secure daily drinking water.
She is survived by her four children, Jeffrey Collins and wife, Trish, Elizabeth, Arkansas, Robin Collins, Lee's Summit, Missouri, Douglas Collins, Nixa, Missouri and Agape Amanda Whisenant Crain and husband, Joseph, Kansas City, Missouri; three grandchildren, PJ Collins and wife, Morgan, Justin Collins, and Sheena Collins and friend, Jon; four great-grandchildren, Kayley Staggs, Ethan Collins, Grace Collins and Aliyah Collins; two of her beloved sisters, Shirley George and husband, Ivan, Kansas City, Kansas and Sharon Seat and friend, Jack, West Plains, Missouri; her beloved brother-in-law, Tommy Rippee, Ada, Oklahoma; and her always entertaining and beloved grand dogs, Tyson, Jack, Maybelline, Hyla, Mini and Theo.
She is preceded in death by her parents, her husband Leon Whisenant, her first husband and father of her three oldest children, Don Collins, her great-grandson, Braxton Staggs, four brothers, Tim, Darrell, Denton and Bob Woolf; and six sisters, Wilma Putzel, Reba Summers, Violet Summers, June Rippee, Connie Collins, and Ina Wilson.
With hope in our Risen Christ, we will see you soon, Mom. We love you!
Visitation will be held from 12:30 until 2:00 p.m., Sunday, March 13, 2022, in the Rose Chapel of Robertson Drago Funeral Home.  Memorial contributions may be made to Sweeton Pond Cemetery and may be left at or mailed to Robertson-Drago Funeral Home, 211 West Main, West Plains, MO  65775.