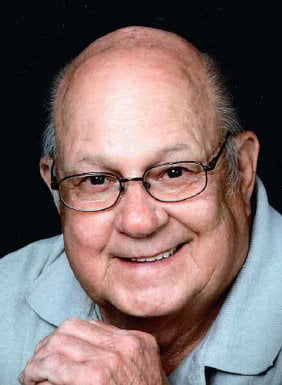 Funeral services for Charles Eugene "Butch" Fonner, 70, Peace Valley, Missouri, will be held at 10:00 a.m., Wednesday, October 1, 2014, at New Hope Baptist Church, under the direction of Robertson-Drago Funeral Home.
Mr. Fonner died at 9:50 p.m., Saturday, September 27, 2014, at Ozarks Medical Center.
He was born July 22, 1944, at Peoria, Illinois, to Harold Eugene Fonner and Mary Catherine Barth Fonner. On December 8, 1973, he was married at Peoria, Illinois, to Shirley AnneGipson. God blessed them with joining their lives and raising six children. Butch graduated from Jamaica High School, Sidell, Illinois, where he was a star football player. He served his country for three years by joining the United States Army Reserves and was discharged with Honors. He worked numerous jobs in his lifetime, including Caterpillar, truck driving for Tobler Transfer, Cabool Lease, West Plains School systems and was the owner/operator of White Church Store. He loved farming; putting in full days of work and still spending time on his tractor and with his cattle, not only providing for his family, but it brought joy to his soul. He also enjoyed bowling with his wife, skiing, was a rodeo cowboy and an incredible fisherman. He loved camping and spending time with his family and friends. Butch was a charitable and giving man and held a special place in his heart for the Convoy of Hope. Mr. Fonner was a born again Christian and was a member of Chapel Hill Baptist Church and presently attended New Hope Baptist Church.
He is survived by his wife, Shirley Anne Fonner, of the family home; six children, Shirlene O'Russa, Peoria, Illinois, Rhonda White, husband, Butch, Cabool, Missouri, Beverly Bourazak, Peoria, Illinois, Jon Prince, wife, DeeDee, Mountain View, Missouri, Catherine Pearson, West Plains, Missouri and Charles "Butchy": Fonner, wife, Mikaela, Monett, Missouri; fifteen grandchildren, Sonya Loman, Jean Ellen O'Russa Merta, Carrie Levey, Jesse McCart, Neal O'Russa, Austen Wood, Nicholas Bourazak, Jacob Prince, Savannah Bailey, Kylie Prince, Justice Pearson, Nathanael Fonner, Katie Prince, Rylee Fonner and Jessie Fonner; seven great-grandchildren and one on the way; two sisters, Carol Ann Hamm, husband, Glenn, State of Illinois and Vickie Cooper, husband, Warren, State of Arizona; one brother, Jeff Fonner, wife, Robin, State of Illinois; special brother to his siblings, Rick Prince; special cousins, Larry, Bud, Terry and Kay Fonner; and many friends, including two devoted friends, Bob Bryan and Virgil Romans, who know his heart and spirit and will carry it on.
His parents, step-mother, Mary Lou Richardson Fonner, and special aunt/mom, Lucille "Tommie" Brazeal and special cousins Charles "Chuck" Fonner, precede him in death.
Visitation will be held from 6:00 until 8:00 p.m., Tuesday at Robertson-Drago Funeral Home. Burial will be in the New Hope Cemetery. Memorial contributions may be made to New Hope Cemetery, Convoy of Hope or Gideon Bible Society, and may be left at Robertson-Drago Funeral Home.