Connie Jean Wigginton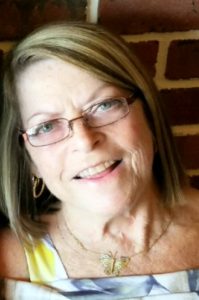 A memorial service for Connie Jean Wigginton, 72, West Plains, Missouri, will be held at 2:00 p.m., Saturday, January 29, 2022, in the Rose Chapel of Robertson-Drago Funeral Home.  
Mrs. Wigginton passed away Friday, January 14, 2022, at St. Joseph's Hospital in Tampa, Florida, surrounded by loved ones.
She was born November 2, 1949 at the family home in Peace Valley, Missouri, to Charles and Ina Brotherton.  Connie met the love of her life, Larry, at Grand Rapids, Michigan, when she was eleven years old.  Childhood sweethearts, they married on June 30, 1967.  To this union two children were born, Missy and Trisha.  In 1980, Connie and Larry, along with their two children, followed their dreams and moved to what would be their forever home in West Plains, Missouri.  They were the owners and operators of Northfork Saloon and Steakhouse for nearly twenty years.  Connie touched so many lives during her time there, helping many people in the community celebrate birthdays, anniversaries, graduations, and other special occasions.  She dearly loved all the customers and the friends she made there over the years.  Later in life, she loved Facebook as this allowed her to keep in touch with many of those people.  In her retirement, Connie enjoyed spending time volunteering at the OMC Thrift Store and Samaritan Outreach.  She loved spending time with friends and family, as well as traveling.  She frequented the Elks Lodge and AMVETS, where she had many great times.  Connie was an amazing Grammy to all four of her grandchildren, helping to raise them all, guiding them, and sharing her experiences with them.  She laughed with them and held them when they cried.  She was always their biggest cheerleader and so proud of all their accomplishments.  Connie was a mama to many and loved by everyone who knew her.  Her deep love for Missy and Trisha was one of her life's greatest treasures, and she often reminded them how special they were to her.  For all the lives she touched, we will cherish those memories forever and know that she'll always be with us in our hearts.
She is survived by her daughters, Missy Fugate and husband, Rick, Willow Springs, Missouri, and Trisha Logue and husband, Mike, Land O' Lakes, Florida; four grandchildren, Dakota Fugate, Willow Springs, Missouri, Jordyn Fugate, Springfield, Missouri, Myles Wardlow, Land O' Lakes, Florida, and Mollie Logue, Land O' Lakes, Florida; three brothers, Chuck Brotherton and wife, Jackie, David Brotherton and wife, Dierdra, and Dennis Brotherton and wife, Darla, all of West Plains, Missouri; one sister, Sherry Collins, West Plains, Missouri; two sisters-in-law, Betty Torrens and husband, Francis, Tampa, Florida, and Rita Mankis and husband, Nick, Tampa, Florida; and father- and mother-in-law, Mary and Bill Irwin, Tampa, Florida.
Her parents, her husband, Larry Wigginton, and two nephews, Dennis Lapekes and Tommy Sheldon, preceded her in death.