Cynthia Lynn Barnard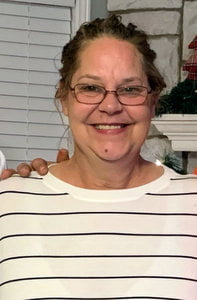 Graveside services for Cynthia Lynn Barnard, 57, West Plains, Missouri, will be held at 2:00 p.m., Friday, September 1, 2023, at Howell Memorial Park Cemetery, under the direction of Robertson-Drago Funeral Home.    
Cynthia passed away at 11:30 a.m., Saturday, August 26, 2023, at her home.  
She was born February 25, 1966, at St. Louis, Missouri, to Elaine O'Brien Bibb.
Words from her children:  Mom always did everything in this world for us boys; it never mattered what the situation was, we were always taken care of.  It wasn't always about having the best things, but Mom would make sure we had everything we needed, which mostly were the best things.  I'll always respect my Mother until the day I meet her again, especially for always being a strong, independent woman.  She was like our super hero.  Mom had ways to make sure we were happy, because at the end of the day, whatever made us happy, made her happy.  It is hard playing the mother and father role as a single mother, but she made it seem very easy.  Looking at us boys today, you can see what a great job she did with raising two well mannered young men.  There was never a day Mom didn't have a smile on her face.  After all her pain, she is now in Heaven at peace.  Now Mom will forever be our guardian angel and protect us like she did when she was a part of this earth.  Mom taught so many life lessons that we will never take for granted and will hold with us for the rest of our time.
She is survived by two children, Jonathan Bibb and Billy Holloway and wife, Brooke, all of West Plains; one grandchild, Jaxon Holloway and one on the way; one brother, Jeff Bibb, Festus, Missouri; and several nieces and nephews, including Thomas, Dusty and Kyle Herrington. 
Her parents, and one brother, John Bibb, preceded her in death.  
Visitation services will be held from 12:30 until 1:30 p.m., Friday at Robertson-Drago Funeral Home.  Memorial contributions may be made to Bridges or St. Jude's Children's Research Hospital and may be left at or mailed to Robertson-Drago Funeral Home, 211 West Main, West Plains, MO  65775.