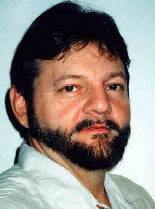 Danny Lee Stokes, Sr., (Whiskers), 60, West Plains, Missouri, died at 2:27 a.m., Wednesday, October 8, 2014 at Ozarks Medical Center.
He was born February 16, 1954 at Jackson, Tennessee to John David Stokes and Mary Louise Jordan Stokes.  On March 29, 1970, he was married at Peoria, Illinois to Polly  Presley.  Mr. Stokes was a veteran having served with the United States Army.  He loved music and dancing and enjoyed fishing, hunting and gardening.
He is survived by his wife, Polly Stokes, of the family home; three children, Tony Stokes, Sr., special friend, Connie Perreault, Tonia Richards, husband, Michael and Danny Lee Stokes, Jr., special friend, Connie Mackey; eleven grandchildren, Ashley Stokes, Jordan Richards, Tony Stokes, Jr., Dalton Richards, Sheldon Stokes, Dillon Stokes, Brandon Stokes, Katelyn Richards, James Pettit, Justin Pettit and Trentin Dicks; six great-grandchildren, Kyzler, McKinna, Karsyn, Kaleb, Aubrey and Zarrah; two brothers, his twin, Donnie Stokes and James Stokes; three sisters, Judy Whitby, Joann Curry and Shirley Reeves, husband, Ricky; and special friends, Rick Summers, Lee Scaggs and John Nicks.
His parents, one brother, Paul David Stokes and one sister, Betty Sloan, precede him in death.
A private family gathering will be announced a later date. Interment will be in the Howell Valley Cemetery.