David Flemens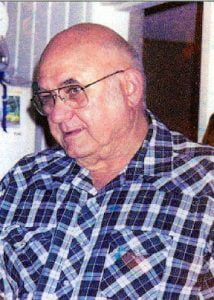 David Dee Flemens, 82, West Plains, Missouri, passed away at 10:20 a.m., Monday, November 25, 2019, at West Vue Nursing Center.   
He was born October 23, 1937, at Dierks, Arkansas, to Dee Flemens and Daisy Blackwell Flemens.  On September 1, 1990, he was married at New Hope, Arkansas, to Marlene Dudleston Almas.  Mr. Flemens was a veteran, having served with the United States Air Force.  Before his retirement, he worked as a Millwright at Port Townsend Paper Mill in the State of Washington.  Mr. Flemens was a member of United Freewill Baptist Church.
He is survived by his wife, Marlene Flemens; two daughters from his first marriage, Rita Salama and husband, Gary Pape and Lori Severson; two grandchildren, Michael Dickinson and wife, Cyndal and Daniel Dickinson; two great-grandchildren, Madison and Brayden Dickinson; and special cousin, Louise Tolivar.
His parents and one brother, Donald Flemens preceded him in death.
Arrangements under the direction of Robertson-Drago Funeral Home.