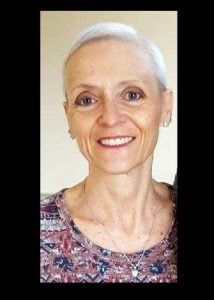 A graveside service for Dawn Janys Gatewood, 57, Pottersville, Missouri, will be held at 2:00 p.m., Saturday, November 9, 2019 at Oak Mound Cemetery, under the direction of Robertson-Drago Funeral Home.
Mrs. Gatewood passed away on October 25, 2019 in Indianapolis with her loving family by her side.
She was born May 21, 1962 in New Haven, Connecticut to John and Edys Stine. Dawn received her Associate's Degree in Early Childhood Education from Fort Wayne Bible College in 1982. She retired after 26 years as a Speech Aide, Library Aide and Kindergarten Aide for West Plains R-7 Schools at the Middle School, South Fork Elementary and West Plains Elementary. Mrs. Gatewood had many interests including arts and crafts, jewelry design and beading, drawing, pottery, painting, bread making, cooking and baking. A lover of animals, she cherished her Chihuahuas, Tanner and Shadow; her Australian shepherds, Lacey and Annie and her horses, Ajax, Florace, and Flash. She enjoyed living in the country and riding horses with her husband, Tom.
She was preceded in death by her husband of 11 years, James Thomas Gatewood.
She leaves behind her parents, John and Edys Stine of Lee's Summit, MO; brothers, Jack Mele (J.T. Smith), Kris Stine and Justin Stine; sisters, Edys Reilly (Chris Reilly) and Holly Ball (Jeff Ball); nephews, Tracey Mele-Smith, Andrew Mele-Smith, Brandon Mele-Smith, Logan Reilly, Austin Reilly (Laura Reilly), Connor Reilly, Chris Simerman, Chandler Ball, Spencer Ball and Jaedon Ball; nieces, Kristin Stine, Destiney Stine, Justine Stine, Joy Stine and Raeann Ball; grand-nephew Peter Reilly, and grand-niece Aubrey Reilly.
The graveside service will be followed by a visitation and potluck, to be held at 4:00 p.m. at the Langston Street Chapel of Robertson-Drago Funeral Home. Memorial contributions may be made to The Pancreatic Cancer Action Network (www.pancan.org) and may be left at Robertson-Drago Funeral Home.