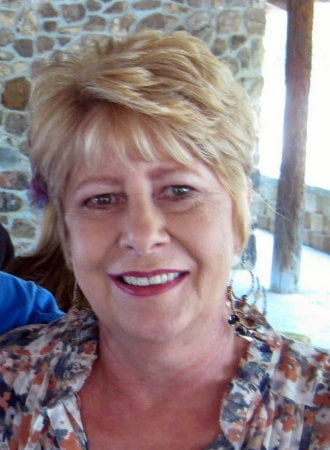 Funeral services for Debbie Greeson, 59, Springfield, Missouri will be held at 2:00 p.m., Sunday, March 1, 2015, in the Rose Chapel at Robertson-Drago Funeral Home.
Debbie passed away Thursday, February 26, 2015, at home surrounded by her loving family.
She was born May 5, 1955, at Mountain View, Arkansas, to Cecil Edward and Cordie Bell Harris Snethern. Debbie graduated from West Plains High School and on August 28, 1982, was married at West Plains, Missouri to Tony Greeson. Before her retirement in 2010, Mrs. Greeson was a cosmetologist in Springfield from 1993 to 2010, prior to that she was employed at Maxine's Steakhouse in West Plains for many years.
She is survived by her loving husband, Tony Greeson, of the home; one daughter, Malinda York and husband, Jimmy; three step-children, Tonya Hammons, Alan Greeson, and Lori Bonnot and husband, Patrick; eight grandchildren, Nichelle Hammons, Maegan York, Austin York, Dolan Hammons, Claire Bonnot, Truman Bonnot, Klein Bonnot, and Alden Bonnot; two brothers, J.B. Snethern and wife, Andi, Jerry Snethern and wife, Joyce; one sister Louise Roberson and husband Ronald; two sister-in-laws, Ruby Snethern and Mary Snethern; life-long friend Bonnie Setliff and many nieces and nephews.
Her parents, four brothers, Bud, J.C, Dean, and Randall Snethern, one sister, Maxine Duncan, two nephews and one great-nephew, preceded her in death.
Visitation will be held from 5:00 until 7:00 p.m., Saturday at Robertson-Drago Funeral Home.  Memorial contributions may be made to the Salvation Army, and may be left at Robertson-Drago Funeral Home.