Deborah "Debbie" DeMeritt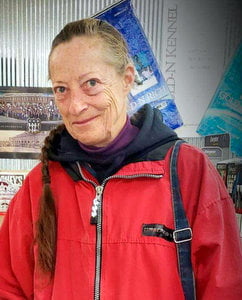 On Thursday, December 29, 2022, Deborah "Debbie" DeMeritt, loving mother of Jessica and Corinne, passed away at the age of 68.
Debbie was born on July 12, 1954 in Champaign, Illinois to Robert and Susan DeMeritt.  She had a passion for all animals. She enjoyed training horses and was a competitive barrel racer in her younger years. This passion led her to buy her dream farm in Missouri where she raised horses, goats and other animals. Her hobbies included bird watching on her farm and crocheting. She crocheted many beautiful blankets for her children, grandchildren, and extended family.
She was preceded in death by her mother, Susan, her father, Robert and step-parents Larry and Theresa Quick.
She leaves behind her two daughters, Jessica (Joshua) Lawrence and Corinne (Andrew) Pech; four grandchildren, Mark and Reid Lawrence and Dakota and Austin Pech; her step-mother, Marianne DeMeritt; four siblings, Robert "JR" DeMeritt, Diane (Len) Williams, Michael (Mary) DeMeritt and Frances (Jim) Kincaid; and many nieces and nephews.
Memorial services will be held in Illinois at a later date. In lieu of flowers, memorial contributions may be made to West Plains Regional Animal Shelter and may be left at or mailed to Robertson-Drago Funeral Home, 211 West Main, West Plains, MO  65775.