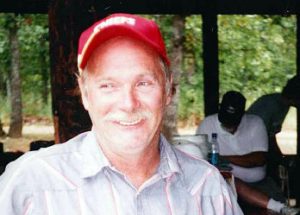 A Celebration of Life will be held to honor Dennis P. Rice of West Plains, Missouri, June 8, 2019 at 6:00 p.m. at Endurance Church (formerly Faith Assembly Church) West Plains, Missouri.
Dennis entered into eternal rest on Saturday, May 25, 2019 at the age of 59 years; where he leaves behind his wife, Judy of the family home, that they built together; parents Paul and Dorothy Rice; siblings, Debbie Dye, husband, Allen, Donna Dunnihoo and Dale Rice, all of West Plains, Missouri; one brother-in-law, Phil Wilson, of Mtn. View, Missouri; several nieces and nephews; several great-nieces and great-nephews; and many lifelong friends.
He is preceded in death by one beloved sister, Donita Wilson and one brother-in-law Dave Dunnihoo.
Memorial contributions may be made to St. Jude's Children's Research Hospital, the Moody Community Center or the Good News Free Will Baptist Church and may be left at the service, mailed to Good News Free Will Baptist Church, 4600 State Rt. 142, West Plains, MO 65775 or may be left at Robertson-Drago Funeral Home.
The family wishes to express their gratitude for the many acts of kindness shown during their time of loss. The many phone calls, texts, visits, food, time, prayers and words of comfort are very much appreciated.