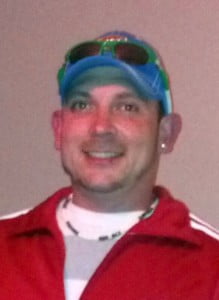 A Memorial Service for Derek Lee Collins, 31, West Plains, Missouri, will be held at 4:30 p.m., Saturday, May 2, 2015, at First Baptist Church, South Campus.
Mr. Collins died at 11:40 p.m., Sunday, April 26, 2015, at his home.
He was born August 17, 1983, at West Plains, Missouri, to Darrell Lee Collins.  Derek lit up the room with his bright, beautiful smile and charming personality.  He was guided with love by his daddy, his ma and his pa throughout his life.  As a child you could always find Derek with a basketball in his hands, if they weren't too greasy from rebuilding fox body mustangs.  Cars and basketball were his passion until he held his newborn children in his arms, from that moment on he devoted his entire life to his children.  In April of 2011 Derek said "I do" to his beautiful wife whom he loved dearly, as she adored him.  He prided himself in providing for his family by running his own construction business, Professional Home Improvement from 2005 to current.   He expressed a strong faith in Jesus Christ, Our Savior.
Derek is survived by his beloved wife, Kristeen Alisha Collins and their son, Brenton Collins, of the family home; step-children, Austin Jacobs, Andrew Jacobs and Abby Jacobs, of the family home; sons, Bricen and Braden Collins and their mother and his friend, Danielle Fox-Collins; ma, Ina "Faye" Collins; sister, Jackie Collins; brother, Chris Collins; adoptive sister, Sarah Mae Hall, husband, John "Curby" and their son, Jackie Dale Collins Hall; mother-in-law, Allison Harris, husband, Tony; father-in-law, Ron Plante; two sisters-in-law and two brothers-in-law; many nieces, nephews, aunts, uncles, cousins and countless loving friends.
His daddy and pa, Jack Collins, precede him in death.
Arrangements under the direction of Robertson-Drago Funeral Home.