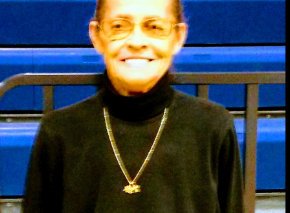 Diane Marie Thomas Swenson, 72, Caulfield, Missouri, passed away at 4:00 p.m., Tuesday, October 3, 2017, at her home.
She was born July 20, 1945, at Hartford, Connecticut, to Alva Thomas and Anita Cravey Thomas.  On May 6, 2006, she was married at Gross Beck, Texas, to Raymond G. Swenson.  Mrs. Swenson was a veteran, having served with the United States Army.  She worked as a security officer and was a country girl.  She enjoyed fishing and going to casinos; she loved spending time with her family and her dog.
She is survived by her husband, Raymond G. Swenson; one daughter, Jean Wells and husband, Charles; six grandchildren, Jamar, Danissa, Tamia, Hannah, Emma and Matt Jr.; two great-grandchildren; and two brothers, Gary Thomas and Keith Thomas and wife, Robbie.
Her parents and one baby sister preceded her in death.
Arrangements under the direction of Robertson-Drago Funeral Home.