Doreen Weaver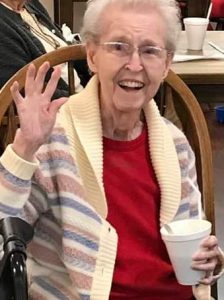 Doreen Weaver, 89, West Plains, Missouri, passed away at 9:25 a.m., Saturday, July 23, 2022, at Brooke Haven Healthcare. 
Ms. Weaver was born October 21, 1932 at Willow Springs, Missouri, to Ira and Beulah Hunt.  She worked at Becker's Jewelry in Mountain View, Missouri, for several years.  After moving to West Plains, Missouri, she worked at Williams Discount Liquidations.
She is survived by her son, Keith Weaver and wife, Nita, West Plains, Missouri.
Her parents preceded her in death.
A private fellowship of the family will be held at a later date.