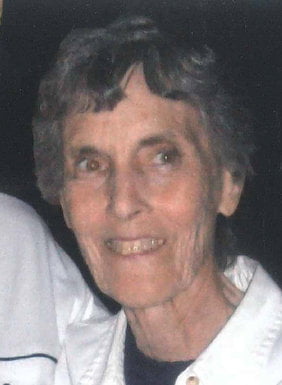 Graveside services for Earlene Mae Carrell, El Dorado, California, will be held at 2:00 p.m., Thursday, June 12, 2014, at Mt. Zion Cemetery, South Fork, Missouri, under the direction of Robertson-Drago Funeral Home.
Mrs. Carrell died at 10:50 p.m., Friday, May 30, 2014, at her home.
She was born December 29, 1935, at Ontario, California, to Earl Joseph Byrne and Elsie Mae Rodgers Byrne. On September 18, 1954, she was married at South San Gabriel, California, to Jack Frank Carrell. Before her retirement, she worked for over twenty years in the nursery department of the United States Forestry service. Mrs. Carrell attended First Baptist Church of West Plains, Missouri.
She is survived by her husband, Jack Carrell, of the family home; two children, Jack Carrell, Jr., wife, Randi, Reeds Port, Oregon and Susan Jennings, Florence, Oregon; two grandchildren, Kayla Carrell and Dustin Jennings; one great-grandchild, Marissa Jennings; one sister, Nadine Akins, husband, Robert, Novato, California; one sister-in-law, Sarah Crane; and one brother-in-law, Bill Carrell, wife, Nelda.
Her parents precede her in death.
Memorial contributions may be made to any hospice organization, and may be left at Robertson-Drago Funeral Home.