Elizabeth Marie Barks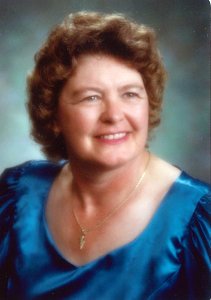 A memorial service for Elizabeth Marie Barks, 81, West Plains, Missouri, will be held at 10:00 a.m., Saturday, April 22, 2023, at First Assembly of God Church, Pomona, Missouri.
Mrs. Barks passed away at 1:15 p.m., Saturday, April 8, 2023, at West Vue Nursing Center.  
She was born October 22, 1941, at Hampton, Iowa, to Edward Lincoln Harrison and Leatha Marie Harrah.  Elizabeth lived in several places, including Geneva, Iowa, Marcell, Minnesota, Orange Vale, California, Redwood City, California, Porterville, California, Sonoma, California and lastly West Plains, Missouri.  Before her retirement in January, 2000, she worked as a Psychiatric Nurse and Shift Lead Unit Supervisor for the State of California.   On October 17, 1978, she was married at Las Vegas, Nevada, to Donald R. O'Bannon, who preceded her in death February, 2004.  On May 14, 2010, she was married at West Plains, Missouri, to Vainis Barks, who preceded her in death December, 2020.  She loved to cook, was a lifelong domestic arts addict and enjoyed knitting, crocheting, quilting, spinning and sewing.  She learned most crafts before age 10.  She owned a full service spin shop for 10 years and sold wool from her own flock of sheep.  She loved to volunteer, help with activities and teach adults to read through the literacy program.  Elizabeth worked in the OMC Gift Shop and Thrift Store for 5 years.  She demonstrated spinning at multiple craft shows in The Ozarks and made hats and mittens for homeless for many years.  Elizabeth had been a member of the Odd Fellows Rebekah Fraternal Organization, California jurisdiction.  Mrs. Barks was a member of First Assembly of God Church, Pomona, Missouri.
She is survived by two sons, Eric Schjenken, Springfield, Missouri and Steven Schjenken, Waldorf, Maryland; three step-children, Sandra Wilson and husband, James, Viola, Arkansas, Christina Babb and husband, Bill, Moody, Missouri and Donald R. O'Bannon and wife, Sheila, Thayer, Missouri; two brothers, John Burns, Nixa, Missouri and Raymond Burns, State of Oregon; twenty-two grandchildren; thirty-seven great-grandchildren; one half-sister; and three half-brothers. 
Her parents, husbands, two grandsons, two great-granddaughters, one step-daughter, Elizabeth Ramirez and four brothers, preceded her in death.  
The family of Elizabeth would like to give a special thank you to Hospice Compassus and Chaplain Mike for the care and support shown.  A private burial will be at Howell Memorial Park Cemetery.  Memorial contributions may be made to Gideon Bible Society and may be left at or mailed to Robertson-Drago Funeral Home, 211 West Main, West Plains, MO  65775.