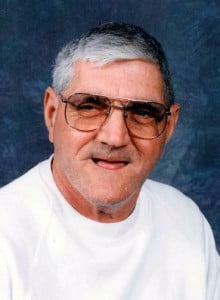 Eugene Wesley Antrim, 87, West Plains, Missouri, passed away at 12:20 p.m., Wednesday, January 27, 2016 at NHC Healthcare.
He was born July 19, 1928, at Lacon, Illinois, to Wesley Antrim and Marie Tuttle Antrim.  He was married to Mary Carroll, who preceded him in death.  Mr. Antrim was a veteran, having served with the United States Army during the Korean conflict.
He is survived by one daughter, Debra Ipock and husband, Roy, West Plains; three grandchildren, Terry Hall, Louisiana, Missouri, Chad Hall, West Plains and Amber Chambers, Bowling Green, Missouri; five great-grandchildren, Makayla Hall, Chloe Hall, Jesse Stevens, Chad Jesse Hall, Jr. and Payton Chambers; one great-great-grandchild, Jaelynn Hall; two brothers, Charles Antrim, Essex, Missouri, Richard Antrim, San Jose, Illinois; one sister, Beverly Boers, Lynden, Washington; and many nieces and nephews.
His parents, wife, two great-grandchildren and one sister, precede him in death.
Arrangements under the direction of Robertson-Drago Funeral Home.