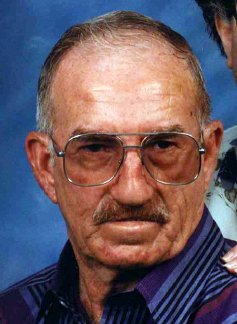 Frances Ruel Judd, 83, West Plains, Missouri, died at 9:50a.m., Tuesday, March 3, 2015, at Ozarks Medical Center.
He was born July 9, 1931, at Rover, Missouri, to George and Marie Judd. On June 30, 1954, he was married at West Plains, Missouri, to Wanda Barnett. He enjoyed reading, fishing and hunting. Before his retirement, Mr. Judd was a bridge carpenter for Frisco Railroad.
He is survived by his wife, Wanda Judd, of the family home; six children, Margaret Collins, West Plains, Frank Judd, West Plains, Marilyn Lair, husband, Michael, Parkville, Missouri, James Judd, wife Kelly, West Plains, Kathy Young, husband, Dennis, West Plains and Robert Judd, wife, Melissa, West Plains; fourteen grandchildren; eleven great-grandchildren; one great-great-grandchild; one brother, Heman Judd, West Plains; and one sister-in-law, Louise Judd, West Plains.
His parents, one brother, Ted Judd and his father-in-law and mother-in-law, Frank and Belle Barnett, precede him in death.
Memorial contributions may be made to St. Jude's Children's Research Hospital, and may be left at Robertson-Drago Funeral Home.