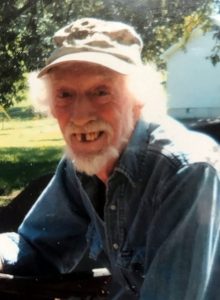 Frank Dean Stephens, 75, of West Plains, passed away Thursday, January 3, 2019, at his home.
Dean was born Sept. 7, 1943, at the family home in West Plains. He was the son of Marvin S. Stephens and Eva Anna Myers Stephens. Dean was a graduate of West Plains High School. He was a veteran, having served in the local National Guard unit.  He was married to Ida Jeanette Stewart on March 10, 1969.  Dean has always been a farmer at heart. He hauled milk for many years with his brother, Dale. He also worked for Bratton Farms. Later in life, he worked for Frank Rubio and together they moved and set up many mobile homes. Lupus impacted Dean's life and he had to limit his time in the sun. Dean continued to raise cattle as his health allowed. He repaired many a farm implement and was usually successful with his mechanical skills.
Dean is survived by four children, Donna Hatfield and husband, Keith, of Winnie, Texas, Wanda Graham and husband, Anthony, of  Fred, Texas, Tommy Stephens and wife, Carolyn, of West Plains and Michael Stephens, of West Plains; one sister, Norma Harris and husband, Ted; and numerous grandchildren, great-grandchildren, nieces, nephews and cousins.
Dean is preceded in death by his parents and siblings Betty Thornton and Dale Stephens.
Visitation service will be from 6:00 until 8:00 p.m. Monday, January 7, 2019, at Robertson-Drago Funeral Home.