Gary Duane Graber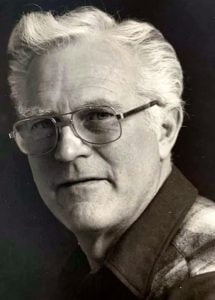 A memorial service for Gary Duane Graber, 86, West Plains, Missouri, will be held at 5:00 p.m., Monday, September 7, 2020 at Cornerstone Worship Center, West Plains, Missouri.   A memorial service will also be held at 4:00 p.m., Saturday, September 12, 2020, at Arlington Christian School, Arlington Washington.
Mr. Graber passed away at 7:00 a.m., Thursday, September 3, 2020, at his home.
He was born October 5, 1933, at Richie, Montana, to William P. Graber and Lillie Schwartz Graber.  In 1958 he was married to Denny Ruth, who preceded him in death in 1992.  On April 23, 1993, he was married at Everett, Washington, to Ruth Anders-Campbell.  Mr. Graber was a veteran, having served with the United States Army.  He was a long time rancher and enjoyed working and spending time with his family and friends.  Mr. Graber founded Arlington Christian School in Arlington, Washington and founded Oso Community Chapel where he served as Pastor for eight years.  Mr. Graber was a member of Cornerstone Family Worship Center, West Plains, Missouri.
He is survived by his wife, Ruth Graber; three children, Gary Graber and wife, Nadine, Barry Graber and wife, Lisa and Jerry Graber and wife, Cherene; two step-children, Lisa Mehrtens and Israel Campbell and wife, Rachel; seventeen grandchildren; nine great-grandchildren; and one sister, Naomi Devlin. 
His parents, first wife, Denny Ruth Graber and two brothers, preceded him in death.
Burial will be in the Oso-Pioneer Cemetery, Arlington, Washington.  In lieu of flowers, the family requests memorial contributions may be made to Child Evangelism Fellowship, Inc., Wycliffe Bible Translators or Gideon's International and may be left at or mailed to Robertson-Drago Funeral Home, 211 West Main, West Plains, MO  65775.