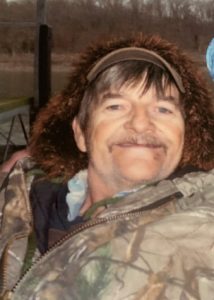 Graveside services for Gary Wayne Wilbanks, 64, West Plains, Missouri, will be held at 2:00 p.m., Saturday, August 31, 2019 at Antioch Cemetery, under the direction of Robertson-Drago Funeral Home.
Mr. Wilbanks passed away at 12:15 a.m., Tuesday, August 27, 2019 at his home.
He was born the eighth in a line of siblings long enough to form their own baseball team.  Much time was spent on the family farm at Peace Valley.  Gary and his brothers knew every square inch of the 141 acres, not far from Eleven Point River, scouting out hunting spots and providing the game that would be deliciously prepared by his mother.  Gary enjoyed fatherhood with sons, Shelby and Dusty, passing along his love of fishing and living close to the land.  He was a hard worker, a skilled carpenter and also had been employed at Southwest Truck Body (now known as Leonardo DRS) and Judd Enterprises.  Even in declining health, he was determined to live life to its fullest and delighted in drives and fishing trips with his cherished buddy, Joe Beach.  With good help, Gary was able to remain on the family farm where he was raised until mere days before his passing at the home of his sister, Kathy Rohrer.  With gratitude for Gary's life and spirit, the family entrusts him to the only place more comfortable than the farm, eternal rest with God.
He is survived by two children, Dusty Wilbanks and Shelby Wilbanks and wife, Amanda, all of West Plains; three brothers, Clyde Wilbanks, Jr., Gladstone, Missouri, Jerry Wilbanks and wife, Diane, Ava, Missouri and Orvil Wilbanks and wife, Leslie, West Plains; four sisters, Barbara Decker Barton, West Plains, Alma Fox, Peace Valley, Missouri, Bertha Barton Thomas, West Plains and Kathy Rohrer and husband, Tim, West Plains; several nieces and nephews; and close family friend and fishing buddy, Joe Beach and wife, Holly.
His parents, grandparents, one brother, Ed Wilbanks, one niece, Cassandra Rohrer and three brothers-in-law, Billy Barton, Don Fox and Roy Decker, preceded him in death.
Visitation will be held from 6:00 until 8:00 p.m., Friday, at Robertson-Drago Funeral Home.   Memorial contributions may be made to the Family and may be left at Robertson-Drago Funeral Home.