George Arthur Dixon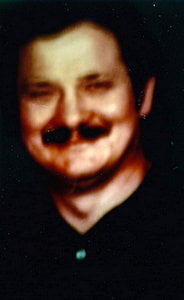 Funeral services for George Arthur Dixon, 74, West Plains, Missouri, will be held at 2:00 p.m., Friday, October 14, 2022 in the Rose Chapel at Robertson-Drago Funeral Home.  
Mr. Dixon passed away at 4:20 a.m., Sunday, October 9, 2022, at his home.  
He was born March 31, 1948, at West Plains, Missouri, to Oscar Henry Dixon and Hermione (Helen) Kerr Dixon.  On October 11, 1969, he was married at West Plains, to Patricia Coldiron.  He was educated in the West Plains school system and graduated in 1967.  George worked for thirty-five years at Edmonds Dental Lab.  Mr. Dixon was a veteran, having served with the United States Army; he served in Germany for two years and the remainder of his time at Fort Leonard Wood.  He loved riding motorcycles, fishing and being with family and friends.  Mr. Dixon was a member of the AB Church of Christ.
He is survived by his wife, Pat Coldiron Dixon, of the family home; one son, Johnny Lee Dixon and friend, Jazz Baker; three grandchildren, Courtney Marie Dixon Tyler, Minnie Mason Dixon and Johnny Lee Dixon, Jr.; two great-grandchildren, Rylee Marie Tyler and Brentley Allen Tyler; one grandson-in-law, Brady Tyler; one sister, Charlotte Cochran and husband, David; one brother, Ron Dixon and wife, Olivia; brother-in-law Larry Coldiron and wife, Diana; sisters-in-law, Fern, Pat and Ramona Coldiron; and many nieces and nephews. 
His parents, father-in-law and mother-in-law, Ed Coldiron and Marie Coldiron Peterson, father-in-law, Lonnie Peterson and four brothers-in-law, Roy, Gene, Dean and Jimmy Coldiron, preceded him in death.  
Visitation will be held from 1:00 until 2:00 p.m., Friday at Robertson-Drago Funeral Home.  Mr. Dixon will lie in state from 5:00 until 9:00 p.m., Thursday, at Robertson-Drago Funeral Home.  Burial will be at State Line Cemetery.  Memorial contributions may be made to St. Jude's Children's Research Hospital and may be left at or mailed to Robertson-Drago Funeral Home, 211 West Main, West Plains, MO  65775.