Grace Lynn Elizabeth Nicole Anstine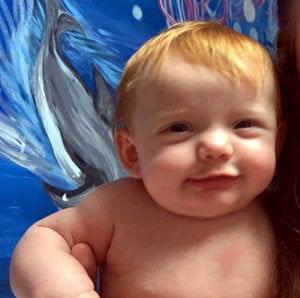 GraceLynn Elizabeth Nikole Anstine, five month old infant daughter of Emily Dawn Anstine and Randy March, passed away at 8:59 a.m., Saturday, May 29, 2021, at Baxter Regional Medical Center, Mountain Home, Arkansas.
She was born December 12, 2020, at West Plains, Missouri, to Emily Dawn Anstine and Randy March.
She is survived by her parents; step-father, Gerald Maclin; grandparents, Destiny Anstine, Leroy Meadows, Dennis March, Carina March, Jim Maclin and Tina Maclin; great-grandmother, Della Maclin; uncles, Nathaniel Meadows and Thomas Maclin; aunt, Sabrina Maclinand great-uncle, Michael Wellington; great-aunt, Danielle Kreis; great-great-uncle, William Woody. 
Her great-grandparents, Vada Ann Sue Woody, Edward Woody and Tosh Maclin and one great-uncle, David Maclin, preceded her in death.