Gary Lynn Groves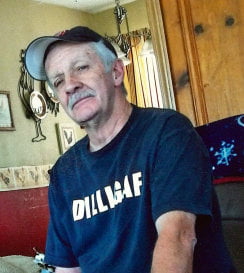 A private memorial service for Gary Lynn Groves, 68, West Plains, Missouri, will be held at Robertson-Drago Funeral Home. 
Mr. Groves passed away at 1:43 a.m., Friday, February 3, 2023, at his home.  
He was born July 13, 1954, at Willow Springs, Missouri, to Bruce Groves and Doris Greene Groves.   On January 19, 2014, he was married at Pottersville, Missouri, to Kayla Henry.  Mr. Groves was a truck driver.  He loved to drive his Peter Built Truck.  Gary loved his family, friends, Harley Davidson motorcycles and his two dogs.
He is survived by his wife, Kayla Groves, of the family home; seven children, Shane Groves and wife, JoAnna, Blue Springs,  Missouri, Jerod Groves, Pomona, Missouri, Nathan Rodman, Pomona, Missouri, Samantha Groves, Salem, Arkansas, Morgan Groves, Shelby Vega and husband, Jay and Shirley Brown, all of West Plains; and many grandchildren. 
His parents, one son, Michael Groves and many friends, preceded him in death.  
Burial will be in the Pine Grove Cemetery, Willow Springs, Missouri.  Memorial contributions may be made to any charity of choice and may be left at or mailed to Robertson-Drago Funeral Home, 211 West Main, West Plains, MO  65775.