Gregory Lynn Temple, DDS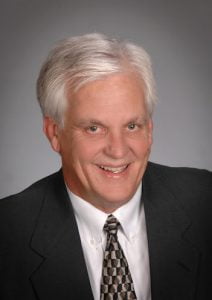 Dr. Gregory Lynn Temple, 68, West Plains, passed away on November 8, 2021, in the arms of his wife and surrounded by his children after a long-fought battle against brain cancer. Dr. Temple was born on June 8, 1953, in Springfield Missouri, the son of Lynn Leon and Neva Lois Temple. He moved to West Plains in 1979 where he joined the dental practice of Dr. Harry B. Kelly.
Dr. Temple graduated from Missouri Military Academy in 1971 as a First Lieutenant. He was active in choral work, sang in the glee club, and was an acolyte in the Academy's memorial chapel. He attended Westminster University in Fulton, Missouri, and was an active member of Phi Delta Theta Fraternity until his graduation in 1975. He was accepted into the UMKC School of Dentistry in Kansas City Missouri, where he was elected president of Psi Omega Dental Fraternity and was a member in good standing of Delta Sigma Delta, an honor which was tied to his academic success. He graduated with a Doctorate of Dental Surgery in 1979.
Dr. Temple volunteered his time to the West Plains Optimist Club, was a member of the Elks Lodge, and served as co-chairman of the Jaycees. He served the local chapters of the Boy Scouts of America and was awarded a certificate of appreciation for outstanding service to the organization. He financially supported the West Plains High School Booster Club, the Zizzer Band, and the West Plains Concert Choir. Dr. Temple was an active proponent of all water sports. On warm summer days he would often be found on Norfork Lake, skiing and running the length of the water with his friends and family.
In 1991, Dr. Temple married Cindy Ann Montgomery. Over thirty years of marriage, they raised two children, Timothy Joseph Temple, and Robert Lynn Temple. The family became known for their intricate Christmas lights, open door policy, and the assuredness of a joyful laugh. Through his life he maintained a membership at Covenant Presbyterian in Springfield Missouri, but attended First Baptist Church in West Plains, Missouri.
In the year 2000, Dr. Temple, following the death of Dr. Kelly, began a partnership with Dr. Brian Morrison. Together, the two developed an outstanding dental practice which served the greater West Plains area.
Beginning in 2007, Dr. Temple oversaw the dental services at The Good Samaritan Clinic in Mountain View, Missouri. Through his work, many individuals who otherwise could not have done so, received free dental care. Dr. Temple was known for his dedication to the clinic, often donating and working thirteen-hour days in order to provide the care and compassion which would be associated with both Dr. Temple as a person and as a professional. He remained on the advisory council for the clinic until his death.
In 2008, Dr. Temple was appointed to the Missouri Dental Board by Governor Matt Blunt.
In 2013, Dr. Alanna R. Temple joined the dental practice and from the trio's partnership West Plains Dental Group was born. It continues to this day under the steadfast guidance and care of his surviving partners.
Dr. Temple was a hobbyist. Through his many years he created intricate train sets, skillfully built model planes and became known as having a keen eye behind the bead of a shotgun. He was dearly loved, and his generosity spread to all those who knew him. An avid prankster, joker, but a steadfast friend, Dr. Temple will be missed by all those who heard and benefitted from his love, advice, and words of encouragement.
Dr. Temple was preceded in death by his father, Dr. Lynn L. Temple; mother, Neva Lois Horne Temple Mitchell; stepfather, Robert H. Mitchell; paternal grandparents, Lyle L. Temple and Tomy H. Temple; maternal grandparents, Charles Jefferson Horne and Maggie Mae Hamm Horne; brother-in-law, William McDonald Tynes.
Dr. Temple is survived by his wife, Cindy A. Temple; his first son Timothy Joseph Temple and his wife, Alanna R. Temple; his second son Robert Lynn Temple; his sister, Pamela Temple Tynes; his grandchildren, Lynn J. Temple and Anna R. Temple; nephew Jefferson M. Tynes and family; niece Sarah M. Tynes.
Funeral services will be held at 2 p.m. Friday, November 12, 2021, at First Baptist Church of West Plains under the direction of David Ball and under the direction of Robertson-Drago Funeral Home. Burial will follow in a private ceremony in Howell Valley Cemetery. Visitation will be held from 6:00-8:00 p.m. on Thursday November 11, 2021, in the Langston Street Chapel of Robertson-Drago Funeral Home. The family would like to extend a special thank you to Dr. Jason Spurling, Dr. Jeremy Reed, Dr. Tanner Johanns, and Dr. Charles Morgan.
The family requests that for those who may wish to make a memorial gift in Dr. Temple's name, please consider the Dr. Gregory L. Temple Memorial Charitable Fund c/o Community Foundation of Central Missouri, P.O. Box 6015, Columbia, MO 65205.  Memorial gifts also may be left at or mailed to Robertson-Drago Funeral Home, 211 West Main, West Plains, MO  65775.