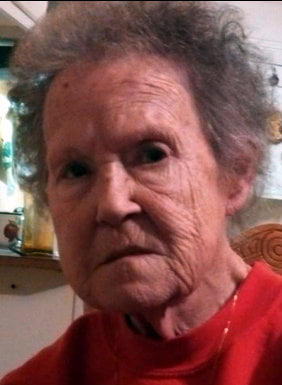 Funeral services for Helen Lucille Marcum, 77, Pomona, Missouri, will be held at 10:00 a.m., Wednesday, May 21, 2014 in the Rose Chapel, Robertson-Drago Funeral Home.
Mrs. Marcum died 8:46 p.m., Friday, May 16, 2014 at Ozarks Medical Center.
She was born March 5, 1937 at Pottersville, Missouri to Russell Lloyd Woods and Edna Ruth Lee Woods Sooter.   On March 5, 1965, she was married at Dixon, Illinois to George Marcum.   Mrs. Marcum and husband, George, owned and managed several businesses in the West Plains area including M & S Shake & Burger, Marcum's Truck Stop, Junction 14 Truck Stop and Hillbilly Junction. For many years, she had also worked at Midwest Truck Stop. Mrs. Marcum loved her family and treated everyone else like family; she enjoyed cooking, reading, fishing and gardening. She was a Christian with her membership at the Immanuel Southern Baptist Church, Pomona, Missouri.
She is survived by her husband, George Marcum, of the family home; two sons, George F. Marcum, wife, Cathy, Cabool, Missouri and John Marcum, wife, Wonda, Pomona, Missouri; eight grandchildren, Michael C. Marcum and fiancée, Melissa, Indianapolis, Indiana, Rachel, Preston and Trinity Vasek, Cabool, Missouri, Scott Martin, Pomona, Missouri, Evan Chaffin, wife, Felicity, Indianapolis, Indiana, and Michael and Susie Rodman, Pomona, Missouri; and eleven great-grandchildren, Leah, Jacob, Damion, Kayla, Jayden, Nathan, Caleb, Memphis, Aayden, Vincent and Kirsten.
Her parents, step-father, Ed Sooter, who raised her, and one infant brother, precede her in death.
Visitation will be from 7:00 until 8:00 p.m., Tuesday, at Robertson-Drago Funeral Home. Burial will be at the Howell Memorial Park Cemetery. Memorial contributions may be made to Immanuel Baptist Church Building Fund and left at Robertson-Drago Funeral Home