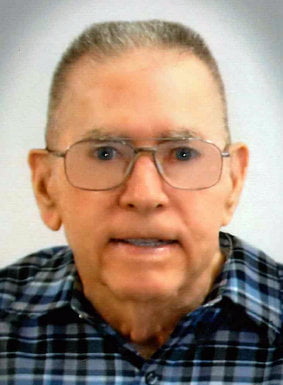 Funeral services for Jackie Darrell Judd, 82, West Plains, Missouri will be held at 10:00 a.m., Wednesday, January 14, 2015, at the Langston Street Chapel of Robertson-Drago Funeral Home.
Mr. Judd died at 7:07 a.m., Sunday, January 11, 2015, at West Vue Nursing Center.
He was born September 6, 1932, at Rover, Missouri, to Alva Judd and Alice Bridwell Judd. He attended Bales Elementary School and graduated from Thomasville High School with the Class of 1951. He served in the United States Army from 1953 to 1955 and was stationed at Babenhausen, Germany. Following his military service he attended Molar Barber School in Kansas City, graduated in 1956 and began a career that spanned fifty-four years. He opened his first barber shop in West Plains on Washington Avenue in 1958. In 1965, he built a shop on Jefferson Avenue, owning and operating that shop until 2010. Jack loved his work. He looked forward to every day at his barber shop. He was dedicated to his customers and was pleased to have had the opportunity to cut the hair of five generations of several families in this area. He provided the first haircut for numerous youngsters who then became faithful customers through the years. Jack grew a large garden as long as his health permitted and was always happy to share corn and tomatoes with friends and neighbors. One of his greatest pleasures was spending his spare time on his tractor, plowing or mowing his land. Jack became a Christian at age thirty-three. His faith was strongly woven through the fabric of his days. He attended Howell Valley Church. He was a strong, quiet and gentle man who loved his Lord, his family and his friends. In 1976, Jack was married to Catherine Henry Judd; they celebrated their 38th Anniversary on April 18.
He is survived by his wife, Catherine Judd, of the family home; one brother, Junior Judd, wife, Margaret, Koshkonong, Missouri; two sisters, Shirley Jett, Rover, Missouri and Kay Johnson, husband, Dale, West Plains, Missouri; three sisters-in-law, Wanda Crow, husband, Gary, Juanita Walker, husband, Jim, all of Pomona, Missouri and Freda Tate, husband, Randall, West Plains, Missouri. He was Uncle Jack to Michael, Paula, Randy, Marilyn, Melva, Bruce, Tina, Regina, Ramona, Brandon, Nathan, Tawnya, Kyle and Kevin. He was Pa-Pa to Sam, Jonathan, Robert and Josh and a dear friend to Jack and Wanda Littlejohn.
His parents, two sisters, Maxine and Emogean Judd, brother-in-law, Sam Jett, one niece, Tammy Jett, father-in-law and mother-in-law, Clarence and Geneva Henry and two nephews-in-law, Everett Crow and Chase Johns, precede him in death.
Visitation will be held from 6:00 until 8:00 p.m., Tuesday at the Langston Street Chapel of Robertson-Drago Funeral Home. Burial will be in the Redburn Cemetery. Memorial contributions may be made to The Gideon Bible Society or Redburn Cemetery and may be left at Robertson-Drago Funeral Home.