Jacob (Jack) Maurice Hays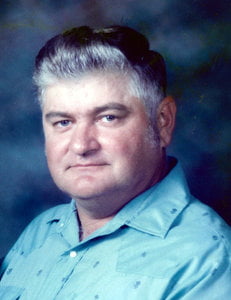 Funeral services for Jacob (Jack) Maurice Hays, 75, Pomona, Missouri, will be held at 2:00 p.m., Saturday, October 9, 2021 at St. Joseph Catholic Church, under the direction of Robertson-Drago Funeral Home.  
Mr. Hays passed away at 9:11 p.m., Saturday, October 2, 2021, at his home.  
He was born July 27, 1946, at West Plains, Missouri, to Leavitt Hays and Gertrude Wentz Hays.  On October 20, 1984, he was married at Pomona, Missouri, to Patricia Wood.  Before his retirement, Mr. Hays was a truck driver for Howell County.   Jacob (Jack) was a child of God and wonderful son, brother, husband and father.  Everyone he spent time with knew he was a fun, joking, giving and loving spirit. He is now with the Lord after losing his battle with cancer.
He is survived by his wife, Patricia Hays; five children, Jacob (Jackie) Hays, Jr., James (Jim) Hays, Erine Smith, Joseph Smith and William (Travis) Stillwell; eleven grandchildren; seven great-grandchildren; two sisters, Martha Henderson and Mary Hays; and several nieces and nephews .
His parents and two brothers, John and Tom Hays, preceded him in death.  
Visitation will be held from 6:00 until 8:00 p.m., Friday, at Robertson-Drago Funeral Home.  Burial will be in the St.  Joseph Cemetery.  Memorial contributions may be made to St. Joseph Cemetery and may be left at or mailed to Robertson-Drago Funeral Home, 211 West Main, West Plains, MO  65775.