James Allen Johnson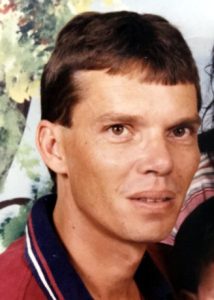 James Allen Johnson was born September 1, 1967, in St. Paul, Minnesota, to Delora Skinner Johnson and Joseph Johnson.
He passed away unexpectedly on September 25, 2020.
James' profession was in brick masonry up until a back surgery. Construction and automotive work were also two of his passions. Anything he could take apart, he could put back together.
He loved his own projects at home and working with his son. He was always the first to help his family and friends. His big welcoming smile will be remembered and missed every day. What he loved the most were his kids, fiancée, friends and animals.
He is survived by his children, Cody Johnson, Valerie Johnson and Chris Neal; his fiancée Tammie Henson; brothers, Joe Johnson, George Johnson, Louie Perkins, Bob Perkins and Bill Perkins; sisters: Dorthy Jean, Ruth Ann Perkins; along with many other aunts, uncles and cousins he also loved dearly.
A celebration of life will be held at 4 p.m., Friday, Oct. 2, at Galloway Park in West Plains, Missouri.
Arrangements under direction of Robertson-Drago Funeral Home.