James Guy Hollingshad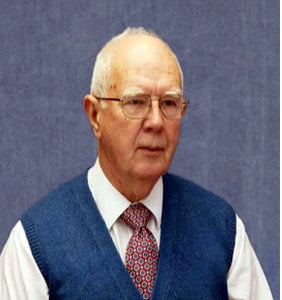 Funeral services for James Guy Hollingshad, 84, Renton, Washington, will be held at 10:00 a.m., Monday, April 12, 2021 at Ball Church of Christ, under the direction of Robertson-Drago Funeral Home. 
Mr. Hollingshad passed away March 31, 2021, at his home. 
He was born September 30, 1936, at West Plains, Missouri, to Hershel Benson and Velvie Miranda (Bird) Hollingshad.  Jimmy's early years were spent on the family farm near Dora Missouri. He attended school at Dora and graduated with the Class of 1955. After graduation, Jimmy pursued a degree in mechanical engineering at Rolla School of Mines and Metallurgy, (now Missouri University of Science and Technology) at Rolla Missouri. Jimmy interrupted his education to take a job with Boeing Aircraft Company in Wichita, Kansas as a tool and die maker during the B52 bomber program. After the bomber program ended, Jimmy returned to Rolla to finish his education and after receiving his degree, resumed employment with Boeing for a career spanning 44 years. Jimmy did design work and testing during the Minuteman Missile program and on most of the Boeing aircraft models being manufactured today.  Jimmy was a bachelor. He lived in Renton, Washington, a suburb of Seattle in a home he built himself. He was a hobby machinist and woodworker, and had a complete machine shop and woodworking shop, which he fully enjoyed. He spent many hours working on different projects, machining parts, and just spending time with friends in his shops.  Jimmy's family and friends were important to him. He went back to Missouri to visit at least once and usually twice each year. Jimmy was a faithful Christian and attended church regularly from childhood until the end of his life. He attended the Springbrook Church of Christ in Renton, Washington and the Ball Church of Christ in Dora while he visited in Missouri every year. His Church families were an important part of his life.
Jimmy is survived by two brothers, Robby Hollingshad, Dora, Missouri and Hershel Hollingshad and wife, Rhonda, West Plains, Missouri; several special nieces and nephews, Nancy Cowin and husband Dave, Coulee City, Washington, Eugene Renner, Cheyenne, Wyoming, Melissa Trotter and husband, Tom, Protem Missouri, Brenda McClary, West Plains, Missouri, Sharie Voss, Chehalis, Washington, Barb McCord, Wenatchee, Washington, Katie Huffman, Omak, Washington and Matt Huffman, Moses lake, Washington; and several great nieces and nephews.
He was preceded in death by his parents, two sisters, Francis LaRoque and Sharon Huffman, two nieces, Liz Renner and Pam Hollingshad, two nephews, Mike Renner and Jake Hollingshad, and his friend, Wayne Lovan.
Mr. Hollingshad will lie in state from 5:00 until 8:00 p.m., Sunday, at Robertson-Drago Funeral Home.  Burial will be in the Parsons Cemetery.  Memorial contributions may be made to Parsons Cemetery and may be left at or mailed to Robertson-Drago Funeral Home, 211 West Main, West Plains, MO  65775.