James Lawrence Barker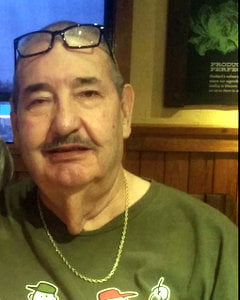 James Lawrence Barker, 74, West Plains, Missouri, passed away at 9:57 a.m., Saturday, December 26, 2020, at his home.
He was born March 13, 1946, at Ferriday, Louisiana, to George Barker and Thelma Cox Barker.  On October 23, 2018, he was married at Ash Flat, Arkansas, to Mary Barnes.  Mr. Barker loved fishing and enjoyed reading.
He is survived by his wife, Mary Barker, of the family home; six children, Renee Neal, Belinda Steele and husband, Richard and Tammy Cox and husband, David, all of West Plains, Sherry Ogden, State of Montana, James (Bub) Barker and wife, Cassie and Judson Barker, all of Jonesville, Louisiana; thirteen grandchildren; and eight great-grandchildren.
His parents, one daughter, Georgia Barker, one granddaughter, Kimberly Johnson and one sister, Camille Ramsey, preceded him in death.