James Othal Paschal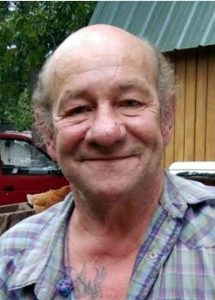 James Othal Paschal, 60, Caulfield, Missouri, passed away at 2:32 a.m., Saturday, November 14, 2020, at Ozarks Medical Center.
He was born November 3, 1960, at West Plains, Missouri to the late James W. Paschall and Mary Jewell Collins Paschall. James was raised in West Plains and was the owner and operator of Paschall Heating and Air. Mr. Paschall was a very active outdoor person and loved to fish and hunt.
He is survived by his children and step-children, Sheila Lassley and husband, Brandon, Tisa Boulander and Jimmy Goss; several grandchildren, who loved to fish and visit with grandpa; three sisters, Wilma Jones, West Plains, Missouri, Jewell Marcak, Pomona, Missouri and Mary Joyce Paschall, Springville, California; and numerous nieces, nephews and cousins.
James is preceded in death by his parents, grandparents, several aunts and uncles, one niece, one brother Jesse Lynn Paschall and several cousins.