James W. Hargrove, Jr.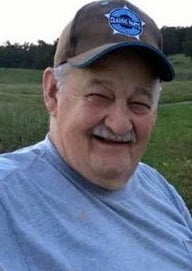 A Celebration of Life Service for James Weldon Hargrove, Jr., 82, West Plains, Missouri, will be held at 2:00 p.m., Friday, January 10, 2020 at the Endurance Church.
Mr. Hargrove passed away 12:15 p.m., Tuesday, December 17, 2019 at his home. 
He was born August 23, 1937 at Jasper, Texas to James Weldon Hargrove, Sr. and Blanche Hargrove.  James graduated from Jasper High School with the Class of 1955.  He played football for the Jasper Bulldogs and was known to be a great player, his classmates told stories of him being such a good player they expected him to play college football.  Mr. Hargrove held many jobs; he retired as an environmental claims adjuster.  He had worked all over the United States, from the Alaskan oil fields to Hurricane Hugo; he had worked for Dupont, Farmers, Crawford & Co., and Continental Insurance companies.  Mr. Hargrove had also owned his own gas station and had been a ranch foreman.  He loved to hunt, fish, farm and paint.  Mr. Hargrove loved his kids, grandkids, nieces and nephews and his fur babies.  He was a Christian and was a member of the Endurance Church.
He is survived by two children, Kristi Hargrove and fiancé, Timothy Mackenzie, West Plains, Missouri and Kim Delgado, Paulden, Arizona; one daughter-in-law, Linda Hargrove; his grandchildren, Zachery Gimpel, Aaron James Hargrove, Olivia Hargrove and Ava Hargrove and five others; six great-grandchildren; many nieces and nephews; and his dear friends, Reggie Warren and Ken McPeak.
His parents, one daughter, Karrie Hargrove, one son, Keith Hargrove and one sister, Linda Shepard, preceded him in death.