Jane Strathearn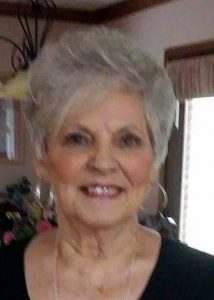 Cora Jane Strathearn, 83, West Plains, Missouri, passed away at 7:30 p.m., Sunday, October 18, 2020, at her home.
She was born April 27, 1937, to James Case and Letha Lichtenthaler Case.  On November 29, 1984, she was married in Boone County, Arkansas, to Robert Strathearn, who preceded her in death on May 7, 2007.  Jane was an avid gardener and a wonderful cook.  She was a member of First United Methodist Church.  Mrs. Strathearn helped spearhead the Columbarium, was active in the Lunch Bunch and Joy at the Church.
She is survived by one daughter, Michelle Wilson and fiancé Robert Stirewalt; two grandchildren, Bryce Condra and Katie Altic; and Phil Rogers, who was like a son.
Her parents, husband, one son, Greg Wilson, one daughter, Marla Geary and eleven brothers and sisters, preceded her in death.
A Celebration of Life Service will be held at a later date.  Memorial contributions may be made to First United Methodist Church and may be left at or mailed to Robertson-Drago Funeral Home, 211 West Main, West Plains, MO  65775.