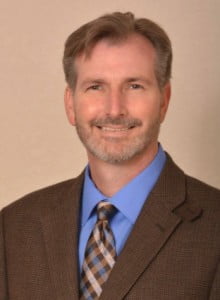 A Celebration of Life Service for Jeffery A. West, 44, West Plains, Missouri, will be held at 2:00 p.m., Saturday, August 15, 2015 at Faith Assembly Church, West Plains, Missouri, under the direction of Robertson-Drago Funeral Home.
Jeff departed this life to be with God on July 29, 2015 at M.D. Anderson Cancer Research Center, Houston, Texas.
He was born at West Plains, Missouri May 26, 1971 to Jessie Lea West and Evelyn Downing West, who preceded him in death.  Jeff was united in marriage to Janina Grigory West on February 16, 2002 in Eureka Springs, Arkansas.
Jeff is survived by his wife, Janina; his special little boy (dog) Rusty, who has been with Jeff throughout his journey; Siblings, Melva Johnson, husband,  Perry D. Johnson, Joyce James, John West, wife, Sharon and Jerry West; Nieces and Nephews, Justin West, wife,  Jodie, Jeremy West, Teena Skiles, husband, Joe and Brock James, wife, Beth; several great-nieces and great-nephews, Brooke, Courtney, Alex and Maisie Skiles, Morgan and Perry D. Johnson III, Renner and Charlie West; In-laws, Sharon Coss, Susan Bears, husband, Tim, Denise Honeycutt, husband Trevor, Cari Hutchison, Amber Carter, husband, Brad, Sadie Carter, Ashley Honeycutt, fiancée, Cody Baker;  special brother, Dr. Scott Roush ,wife, Melissa; his God children, Sage, Seth, Sean; many cousins, including special cousin, Debbie Sullivan; and special friend Carmen Jacobs.
His parents, grandparents, two nephews, Perry D. Johnson, II and Bradley Reid, father-in-law John Grigory and mother-in-law Betty Grigory, precede him in death.
Jeff was employed at Howell-Oregon Electric Cooperative since 1993; he started as a meter reader, then 1st class lineman, Foreman, then Manager of Operations, which he took much pride in.  He had a love for music and sang in school plays, church choir, weddings and funerals, also in a Christian group, The Ninth Hour.  He had a great passion for the St. Louis Cardinals, playing golf with his friends and going to PBR Bull Rides with his family.  Jeff was a member of The First Presbyterian Church where he sang in the Choir.  He served on the University of Missouri Extension Council and West Plains Chamber of Commerce.  Jeff was also part of the Columbia Legacy Teachers Program at University of Missouri where a third year medical student wrote a  paper on Jeff titled "Don't Take My Hope Away".  He was also honored at a Banquet for the paper that was written.  When Jeff was diagnosed with Cancer he prayed to God "Lord, let me be your miracle, just show me what to do" and he lived by those words.  He felt this was a journey to help other people. His Faith never swayed and he never gave up.  Jeff had the best medical care possible between OMC Oncology department and M.D. Anderson Cancer Center.  He took part in every medical research study that was ask of him in hopes a cure would be found.  Jeff's faith in God, his family and integrity was how he lived his life, our family get-togethers were so important to him.
He will be deeply missed by his wife, Janina and his family and friends.
Memorial Contributions may be made to M.D. Anderson Cancer Center Jeffrey West Memorial Fund, Unit 705,  P.O. Box 301439, Houston, TX  77230-1439, may be left at Robertson-Drago Funeral Home or Landmark Bank.