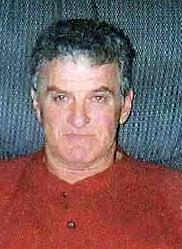 A memorial service for Jerry Dale Newton, 66, West Plains, Missouri, will be held at 2:00 p.m., Saturday, May 3, 2014, at the family home on West 7th Street, West Plains, Missouri.
Mr. Newton died at 2:00 p.m., Monday, April 21, 2014, at Ozarks Medical Center.
He was born November 5, 1947, to Clifford and Edna Newton. Jerry was married for thirty years to JoAnn Newton. He loved the Kansas City Chiefs and enjoyed gambling and fishing.
He is survived by four children; eight grandchildren; two great-grandchildren; one brother; one sister; one sister-in-law; several nieces and nephews; and many friends.
His parents, wife and 5 brothers, Alvie, Mark, Donnie, Jim and Lonnie, precede him in death.
Arrangements under the direction of Robertson-Drago Funeral Home.