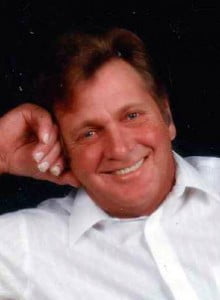 Funeral services for Jerry Lee Nettles, 73, West Plains, Missouri, will be held at 2:00 p.m., Thursday, September 10, 2015 in the Rose Chapel, Robertson-Drago Funeral Home.
Mr. Nettles died 5:40 p.m., Saturday, September 5, 2015 at Mercy Hospital, Springfield, Missouri.
He was born October 6, 1941 at Corning, Arkansas to Orin Nettles and Edna Potts Nettles. On November 17, 1975, Mr. Nettles was married at Houston, Missouri to Glenda Mofield. Before his retirement, he worked in construction doing concrete finishing. He enjoyed gardening, growing flowers, raising dogs, loved hunting and was a great Cardinal baseball fan. Mr. Nettles was a Christian.
He is survived by his wife, Glenda "Sue" Nettles, of the family home; four children, Jim Nettles, wife, Dynise, Kirk Nettles, wife, Angela, Brianna Hennessey, husband, Steven and Jody Scheig, all of West Plains, Missouri; eight grandchildren, Candis, Catie, Adam, Little Jerry, Trey, Ethan, Lexi and Shane; seven great-grandchildren and one on the way; one brother, Billy Joe Nettles, wife, Shirley, Rockford, Illinois; two sisters, Verna Mae Hopkins, husband, Eugene, Corning, Arkansas and Wilma Jean Franklin, Cabool, Missouri; and many nieces and nephews.
His parents, two brothers and four sisters precede him in death.
Visitation will be from 6:00 until 8:00 p.m., Wednesday, September 9th, at Robertson-Drago Funeral Home. Burial will be in the Evergreen Cemetery.  Memorial contributions may be made to the Family and left at Robertson-Drago Funeral Home.