Jerry Lee Peterman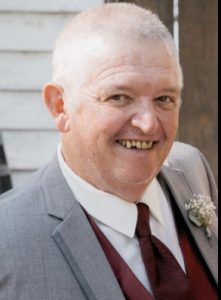 Jerry Lee Peterman, 61, Willow Springs, Missouri, passed away at 7:05 a.m., Wednesday, September 15, 2021, at Ozarks Healthcare.  
He was born December 4, 1959 at Greeley, Colorado, to Ivan James Peterman and Sylvia Maxine Gunter Peterman.  On May 30, 1997, he was married at Willow Springs, Missouri, to Sheila Smith.  Mr. Peterman was a truck driver and he enjoyed woodworking, hunting trips, fishing, and hiking.  He was a Christian.  Jerry will be most remembered as a hardworking selfless man.
He is survived by his wife, Sheila Peterman; six children, Rick Peterman, Darci Edwards and husband, Tristan, Krisie Wilkins, Billy Mattison, Curtis Francis and wife, Emilie, and Hollie Kojdecki and husband, Matt; twenty-five grandchildren, Ryoma, Rune-Li, Elyse, Gavin, Kaydence, Brennan, Chloey, Keelynn, Toryn, Quillan, Rory, Kyrie, Lynnlee, Aliyah, Jace, Carrisa, Lola, Addilynn, Benjamin, Tylor, Kabella, James, Harper, Delta, and Macklynn; five brothers, Jack Peterman and wife, Carolyn, Jim Peterman and wife, Elizabeth, John Peterman and wife, Kandi, Jeffery Peterman and wife, LeAnn, and Jolly Peterman and wife, Tonya; three sisters, Joyce Harris and husband, Ronnie, Joan Richardson and husband, Doyle, and Judy Rice; one sister-in-law, Wanita Peterman; and numerous nieces and nephews. 
His parents, one brother, Joe Peterman, one son, Crue Ridenoure, and one grandson, Bailey, preceded him in death.  
A celebration of life service will be held September 25th at 2:00 PM at the home of his daughter, Hollie Kojdecki.